Current Alumni Newsletter – August 2020
2020 has been a difficult year for everyone. Sadly this year's BUCS Team Racing Championship Finals at Grafham, along with the Wilson Trophy and much of sporting life around the world, were cancelled. But as life is tentatively getting back to "normal" around the country, so it is with Cambridge sailing.
Varsity Match
Great news that the 2020 Varsity Match is confirmed for 19/20 September at Farmoor, and will be sailed in Fireflies. If you are within striking distance of Oxford you are very welcome to come and watch the fun. For those familiar with the venue, note that the racing will take place on Farmoor 2; the section of the reservoir to your right as you look out from the club.
Other News
Looking ahead, competitive university sailing looks set to tentatively resume in the coming months, this year's Freshers' Fair will be a virtual event, and Cambridge are looking forward to hosting the Championship Finals in 2021.
Alumni Gifting Arrangements
The University Development and Alumni Relations office (CUDAR) has very recently introduced direct debit giving facilities for all CU sports clubs. The facilities are free and CUDAR reclaims Gift Aid where it is due.
Direct debits plus Gift Aid reclaiming greatly simplify the Club's accounting, and the Committee has decided to use the CUDAR facilities for future alumni gifts. If you have a standing order in place, you need take no action because existing standing orders will continue to work fine. Other ways of giving, such as charity vouchers and GAYE, also remain open.
Should you wish to make a gift, use this CUDAR link.
Club Ties
Club ties are now available again and can be purchased on this website.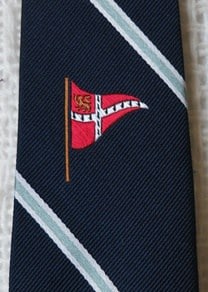 Keep in touch
Follow news about Cambridge sailors and windsurfers on this website – Instagram feeds are on the Team Racing and Windsurfing pages. The students are promoting Cambridge sailing on social media, including a series profiling this year's committee.
Best wishes,
Richard Guy
Alumni Administrator
Alumni Newsletter Archive