All About Cambridge Kiteboarding
Who We Are
Welcome to the home of Cambridge Kiteboarding.   We are a nascent section of the CU Cruising Club with a passion for kiteboarding, but have yet to get established.   Interested?   See below for more information, including how to get involved.   Got a car?   Then we really need you to help with transport because kiteboarding cannot take place at the Club's normal (Grafham Water) sailing and windsurfing venue.   So, when you have built some experience of kite control on the open grassy spaces of Cambridge, you can join us when we head for the coast at Hunstanton and other places to have our kitesurfing fun.  What we need is a group of people – from fresher to fellow – to run the Club's kiteboarding section. Please let us know if you are prepared to help!
What is Cambridge Kitesboarding?
Kiteboarders use the power of the wind on a kite to propel themselves across the water on a small board (or across land on a small buggy). Once they have mastered the basics, kiteboarders progress onto jumping and other tricks in a wide variety of conditions. More details on kiteboarding in general can be found at the British Kitesports website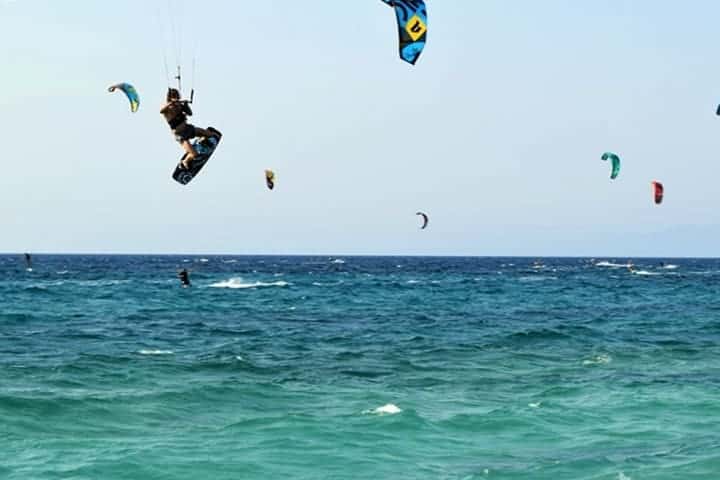 What Cambridge Kiteboarding Does
When kiteboarders and transport are to hand Cambridge kiteboarding organises trips to various points along the beautiful British coast. Grafham Water, where sailing and windsurfing take place, is not a suitable location for kiteboarding because of its shoreline. Beyond kiteboarding we aim to host regular socials and swaps alongside Windsurfing and the other sections of the CUCrC. These guys are fun – take a look at the Windsurfing page on this site.
In the Easter holidays Oxford and Cambridge windsurfers lay down their differences and unite for trip abroad. Kiteboarders can get in on the action because the trip now accommodates kiteboarders as well. Further details will be sent to everyone who has registered an interest in kiteboarding on the Get in Touch page of this site.
What if I'm a Beginner?
Because we are a not-yet-established section of the CUCrC, we cannot yet offer equipment for those without their own – or training for beginners. However, if you cannot wait to get yourself on a board, feel free to contact our Captain. You will find his details on the Club Officers page of this site if we currently have a Captain, otherwise contact the Commodore
How Do I Get involved in Cambridge Kiteboarding?
The best way to keep in touch with our activities is register your interest on the Get in Touch page of this site. Make sure to look out for us at the CUCrC stands at the Freshers' Fair. Be sure to find out there where and when the Squash is!